IN FOCUS
<![if !vml]>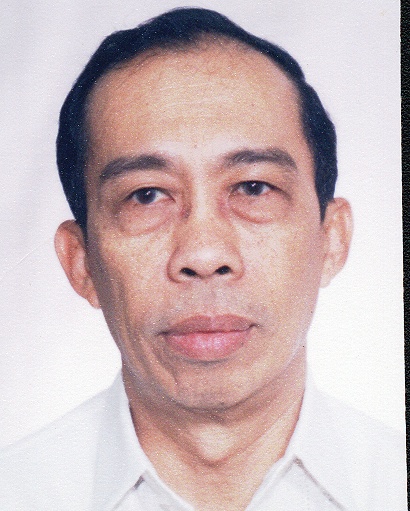 <![endif]>
<![if !vml]>
<![endif]><![if !mso]> <![endif]><![if !mso & !vml]> <![endif]><![if !vml]>
<![endif]>

<![if !vml]>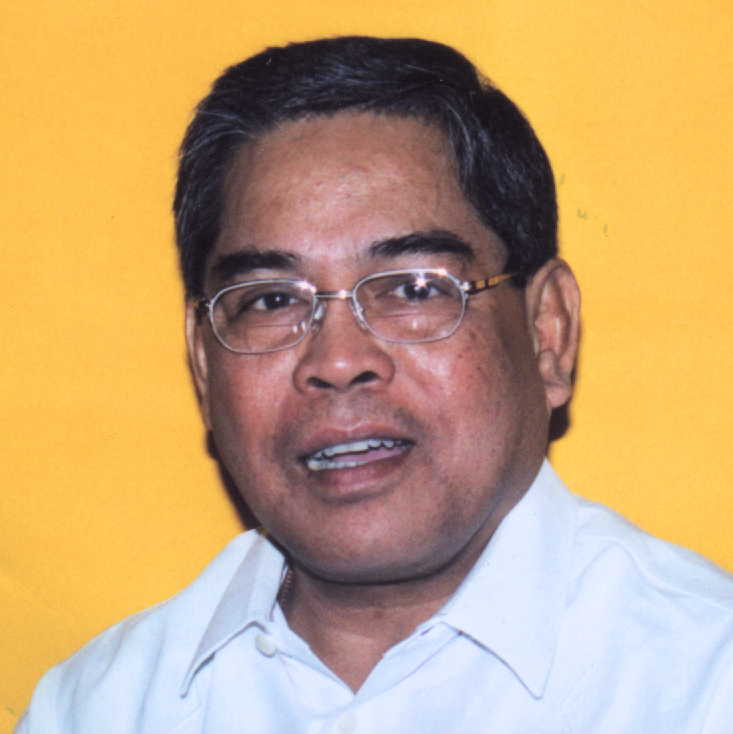 <![endif]>
<![if !vml]>
<![endif]><![if !mso]> <![endif]><![if !mso & !vml]> <![endif]><![if !vml]>
<![endif]>

<![if !vml]>
<![endif]>
<![if !vml]>
<![endif]><![if !mso]> <![endif]><![if !mso & !vml]> <![endif]><![if !vml]>
<![endif]>

<![if !vml]>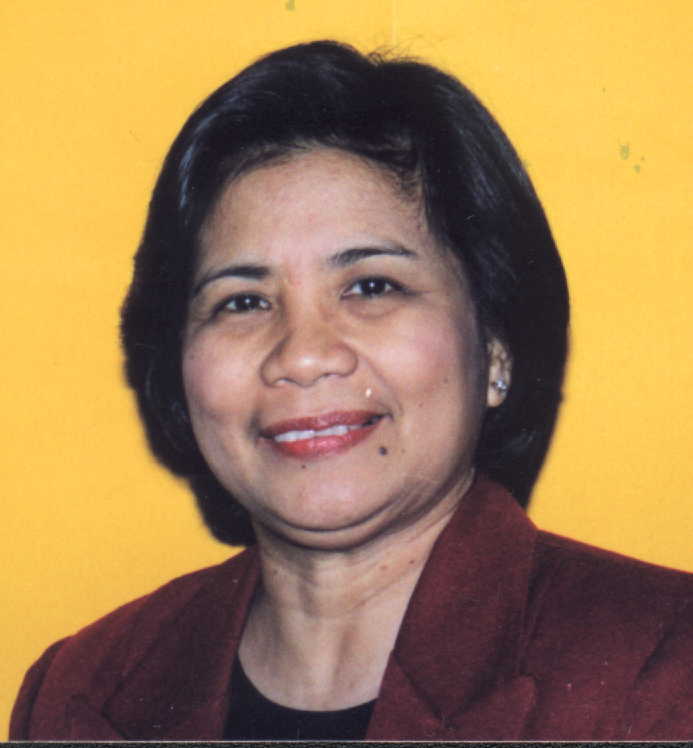 <![endif]>
<![if !vml]>
<![endif]><![if !mso]> <![endif]><![if !mso & !vml]> <![endif]><![if !vml]>
<![endif]>

<![if !vml]>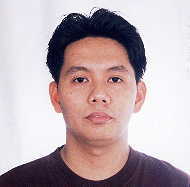 <![endif]>
<![if !vml]>
<![endif]><![if !mso]> <![endif]><![if !mso & !vml]> <![endif]><![if !vml]>
<![endif]><![if !mso]> <![endif]><![if !mso & !vml]> <![endif]><![if !vml]>
<![endif]><![if !mso]> <![endif]><![if !mso & !vml]> <![endif]><![if !vml]>
<![endif]>
IN FOCUS:
 

ATTY. WILFREDO B. DOMO-ONG
Up close and personal
By: JA Atienza with Joy Lorico
Everyone knows him as "WBD", "Attorney", "Derek", "Boss" and to some - Fred. A gifted son of Lorenzo and Wilhelmina, his humble beginnings and memorable years trace back to Zamboanga Trade School and Mindanao Colleges where he took up two vocational courses. Then, dreams and fate brought him to Manila. Only a few know that "the boss" was a Master Control Technician at ABS-CBN Broadcasting Corporation in the sixties. He finished his Bachelor of Science in Commerce and Bachelor of Laws at Manuel L. Quezon University. Indeed, the boy from Pantukan, Davao has gone a long way. Atty. Wilfredo Borreros Domo-ong is now the energetic, able, hardworking and dynamic Director of the Department of Rural Banks whose task is to make sure that the Philippine Rural Banking Industry remains viable, stable and strong. This sensitive role has brought him to different trips within the country to have a feel of the RB System and look into the problems of the rural bankers. "The Boss" has also gone global with trips to Malaysia, Hong Kong, China, Pakistan, England and the United States to attend various seminars related to bank supervision and management.
One late and lucky afternoon, we had a chance to grab his attention from his mountainous pile of paper works and spent a little chitchat with him. The following were his candid remarks on the questions we threw at him:
Q:        In hindsight, how did your childhood and humble beginnings help mold the director today?
WBD:  Hard work, perseverance, and trust in myself
Q:        What were the contributions of your wife and children to your success?
WBD:  They gave me moral support and love and they are my inspiration.
Q:        What are your dreams and aspirations – for yourself? for the department?
WBD:  I would like to leave my mark in the department, something that could be considered my legacy for those who would be left behind to continue. For the department, I would like to improve the capability of each one (examiners and staff alike) so that together we could contribute to the making of a stronger and more vibrant RB system.
Q:        What would you like to impart to your people who wanted to be like you?
WBD:  Just believe in yourself and go for your dream.
A few minutes of chitchat with our "Derek" has given us further insights as to the kind of person he is. Would you believe that he could have added another feather in his cap by obtaining a degree in Masters in Business Administration at De La Salle University? However, the principles honed by years of experience being a CPA-Lawyer had made him realize that an MBA degree was not for him. He opines that a CPA relies on facts and figures to support an opinion and a Lawyer relies on the provisions of the law to support an argument and apply the law. He further avers that these principles give you an assurance that you are on the right track. In the MBA profession, however, he noticed that as long as a person knows how to support his opinion in any manner then, everything seems acceptable. Quite a revelation, isn't it? Well, that's straight from "WBD", our "Derek".
******
<![if !vml]>

<![endif]>
IN FOCUS: ALFONSO J. MENDOZA
Of rocks and mountains: perseverance simplified
By: JA Atienza with Hazel C. Pajutagana
Climbing up the ladder to where he is now was not very easy for "Pong."  It took a lot of patience, hard work and perseverance. After graduating from the University of the East in 1963, he joined Central Bank of the Philippines (CBP) with a meagre salary of P230 a month. In 1969, the CBP sent him to a four-month on-the-job training at the Federal Home Loan Bank of New York and Federal Home Loan Bank Board in Washington, D.C. When he returned, he was already a confidential assistant. He also attended various trainings/seminars in Bangkok, Thailand and Singapore conducted by APRACA/GETZ and IMF, respectively. Recently, he completed the one-year course on Trust Operations and Investment Management under the BSP educational program.
Alfonso Javier Mendoza, Deputy Director of the Department of Rural Banks graduated from Atlag Elementary School and Marcelo H. del Pilar High School. He has four children with Marilou F. Mendoza.
Boss Pong just arrived from a five-day course on Bank Supervision in New York and ARBEX Express had the opportunity to interview him, and here are his thoughts on the things that made him as he is today, his inspiration and his aspirations.
In hindsight, how did your childhood and humble beginning help mould the deputy director today?
My childhood experiences taught me that one has to work hard to realize one's goals in life, that the realization of one's dreams does not come by luck or by chance.  Hard work makes you stronger to face the challenges of life and it develops in you a sense of responsibility to do your best in all tasks assigned to you.
What are the contributions of your wife and children to your success?
In every one of us, our family serves as our inspiration to go on despite adversities. At the end of day's work, I am refreshed by being at home with my wife and children, learning of their progress in school and now in their respective careers. My wife's insights on matters related to my work are very helpful.
What are your dreams and aspirations; for yourself and for the Department?
I have simple dreams and aspirations. I do not aspire for higher and higher positions but just to be able to contribute whatever I can to the accomplishment of the duties of the Department. For the Department, I wish that it is not subjected anymore to unfair accusations.
What would you like to impart to people who wanted to be like you?
Why? Is there somebody you know who wants to be like me? To all our co-employees in the Department, do your best in everything you do.
Any message for the Department?
I have been with this Department since 1974 and my heart is with this Department. Let us work together, cooperate with one another and make our Department one that we can all be proud of.
0o0o0o0o0o0
<![if !vml]>

<![endif]>
MR. VIRGILIO S. SARMIENTO
 Delegate
16th International Banking Supervisory Seminar
Basel/Beatenberg, Switzerland, May 24 to 31, 2002
By Cyrill B. Molina
            Mr. Virgilio S. Sarmiento recently represented the country in the 16th International Banking Supervisory Seminar held at Basel/Beatenberg, Switzerland last May 24 to 31, 2002. Mr. Sarmiento was among 26 delegates, each representing different countries worldwide, who attended the seminar conducted by the Bank for International Settlements (BIS). He takes great pride in representing our country and being amongst other central bankers around the world.
            Training abroad is a mere addition to the credentials that this manager holds in his cap. This is Mr. Sarmiento's fourth foreign travel. He was sent to Colombo, Sri Lanka in 1990 for the 15th SEACEN training course. In  1993, he was a delegate to the Workshop on Restructuring Banking Institutions held in Washington, D. C. In September 2000, he was chosen to participate in the Risk Exposure Management held in Singapore.
            Ver, as he is popularly known, is a CPA. He holds an MBA Degree (with honors) from the Philippine School of Business Administration (PSBA) and is a BSC Accounting graduate from the Philippine College of Commerce (PCC).
            Mr. Sarmiento is a neophyte in the Department of Rural Banks, having joined the Department only in 1999 when he assumed the position of Manager II. However, he brought with him years of technical experiences from the Department of Thrift and Non-Bank Financial Institutions, where he stayed from 1978 to 1999.
            Ver describes his management style as participative/consultative, open to the inputs of his subordinates but always having the final say for himself. He believes that his success can be attributed to his perseverance and his constant efforts to strive for excellence in whatever he does. His guiding principle in life is "he plays fairly and expects to be treated fairly in return".
            Ver Sarmiento may not have stayed long enough in the Department but he shares the common observation that camaraderie is very much evident and this is what distinguishes DRB from other Departments. It pains him to hear about negative allegations, which he considers isolated, if any, and definitely not applicable to everybody.
0o0o0o0o0o0o0
<![if !vml]>

<![endif]>
ZENAIDA C. LAURETA
Delegate
APEC Financial Regulators Training Initiative – Regional Seminar on Corporate Governance
June 24 to 27, 2002, Kuala Lumpur, Malaysia
By Cyrill B. Molina
Ms. Zenaida Laureta attended the regional seminar on corporate governance from June 24 to 27, 2002 held in Kuala Lumpur, Malaysia. Before she left, she granted us the opportunity to interview her.
            Asian Development Bank (ADB) under the auspices of the APEC Regulators Training Initiative conducted the seminar. Ms. Laureta, along with other participants from various sectors within Asia, particularly from stock exchanges, self-regulatory organizations, securities regulatory organizations and bank supervisory organizations of APEC and ADB member countries, attended the 4-day conference.
            This is Zeny's first training abroad and she looks forward to interacting with co-participants from other countries. She does not deny, though, that she is equally excited with the opportunity of seeing the sights in Kuala Lumpur.
            Zeny Laureta is a Bank Officer III of the Department of Rural Banks. She was only promoted last November 2001 and is presently assigned as Supervising Bank Officer of Division 10. She admits that she is still coping with the transition from fieldwork to supervisory function. She has yet to ask her subordinates how she is as a Boss but believes her management style to be participative/consultative. This lady believes in the Golden Rule and strives to be always fair to everybody.
            Ms. Laureta took up accounting at the University of the East (UE) and MBA degree at the Philippine School of Business Administration (PSBA). She has been assigned to the Department of Rural Banks ever since she join BSP (then CBP) in 1975.
            The best thing about DRB, according to Zeny is the camaraderie. With regards to negative allegations, she considers it to be very sweeping and is not reflective of the organization as a whole.
0o0o0o0o0o0o0o0o0
<![if !vml]>

<![endif]>
By Hazel C. Pajutagana
"I believe it is our responsibility as individuals to improve ourselves so we could give the best in us and become better persons."  This nugget of wisdom came from someone who always keeps an eye to the stars – and he's getting close to the one he's aiming for. 
Born in Quezon City 26 years ago, this cum laude graduate of Far Eastern University has been to two companies – Joaquin Cunanan and Co, as staff accountant and Gammon Phils., Inc., as junior accountant – before joining the Bangko Sentral in 1998.  He is Roy Alberto Taguinod.  He left his previous jobs for career advancement, for a more stable job and higher salary.  Now that he's with Bangko Sentral, he got more than what he expected.  He has traveled around the Philippines for free – and now he's going back to school – in far away Europe!
Roy is leaving the country in September for The Netherlands to take up an MBA Program in Corporate Strategy and Economic Policy.  He bested other contenders to qualify for the scholarship offered by the Government of The Netherlands under The Netherlands Fellowship Program (NFP) thru the National Economic Development Authority (NEDA).  The NFP will shoulder the expenses directly related to the program including tuition fees, accommodation, airfare to and from The Netherlands and one laptop computer.
The thought of leaving his wife, Christine and his 3 angels – Joshua Cedric (5), John Danyael (3) and Juan Roy (10 months) – for one year, according to Roy seems torturing.  He and Christine have been together for 12 year and this would be the longest period they would be apart.  However, having a strong woman for a wife, who is the source of his strength, and the experience of being separated for a few weeks through local travel assignments, have helped him to be more prepared mentally to face the challenges ahead.  He's praying hard though, for more strength so that sadness and apathy won't strike him much.
            There will be difficulties ahead but Roy believes God has plans and prepares him for more things to come.  He is grateful to God and to Bangko Sentral for all the good things going his way. In his words, "I would like to express my sincere thanks to Bangko Sentral, especially to our department (DRB) for being an instrument in improving my life I now enjoy with my family.
            "God is so good that He makes life better for all of us.  We should all be thankful that we keep a job and have friends around who keep our spirits up."
(To Roy we say: "Veel Geluk!")
000oooo000ooo000ooo000
<![if !vml]>

<![endif]>
That girl I fondly call "Tita Nini"
JA Atienza
            I like writing about people I do not closely know.  And that has a reason.  Writing about them gives me a sense of objectivity and candidness; a slice of unadulterated prose, free from interjections. There are no rationalizations; for I never had the chance to ask for the deeper reasons of their resolutions.  What I saw and observed from afar is what you read.
Just like writing about Tita Nini.
Our acquaintance, I guess, is far from being up close and personal.  In fact, I do not know her real name not until a few days ago.  She looks 35.  Maybe less. I'm unsure.  All I know is that: she's the loving and caring wife of Mang Ben.
I couldn't vividly recall the first time I saw her.  Was I introduced to her or was she introduced to me?  Maybe, it was one of the very many instances when I have to introduce myself to someone because I was inquiring something.  After all, she is one of the angels guarding heaven's gates.
But knowing her profoundly isn't necessary, I suppose. That's for Mang Ben to do.  I am contented, in fact, elated, that when we meet in the hallway, she always has a few terms of endearment as she gives off a hearty smile. A smile, they say, that could launch a thousand ships.
Ah! That smile: a smile that isn't induced to transmogrify bitterness, hatred or envy.  A smile so simple and yet so bursting with the purest essence of a sincere silent salutation.  Like the smile of my one-year-old son, Coby, when he sees me after a few months of separation not knowing daddy was gone and has toiled hard for his next bottle of milk.
Her smile is so immaculate, angelic and virtuous; so clean, untainted and tidy at times I ask: "Does Tita Nini have ever had the minutest of concerns and trepidations?"
She does have a few, I am sure, for no one hadn't had none.  Being the wife of the malupit sa mga chicks, habulin ng mga matrona and debonair Mang Ben would probably be one; and being shrouded with towering memos to transmit, persisting phone calls and inquiries, and side errands, would probably be the others.
But surely, she handles them pretty well. Well enough to exude an aura of confidence, strength of personality, and total understanding of her deepest well being.  A character so idyllic and so uniquely her own.
She is simple yet refined, friendly yet resolved, accommodating yet resolute.  She wears the panache of a princess and a drop of royalty is creeping in every crevice of her veins.  That girl I fondly call "Tita Nini" is, indeed, every inch a lady.
When I told her I will write about her in the next issue of Arbex Express, she told me in her words: "Huwag! Nahihiya naman ako."
No.  "Tita Nini" should be on the pages so that everyone will know that a rare and precious jewel exists and worthy of emulation.
-o0o-
Tita Nini is Ms. Gloria E. Morales, Administrative Service Officer IV.  She works at the office of the Director of the Department of Rural Banks.
<![if !vml]>

<![endif]>